Plate-Loaded Strength Gym Equipment For Sale
Ntaifitness Plate Load Strength Equipment Has Simple Mechanics to Create a smooth, Reliable Path of Motion For Effective Raining, It is a Must Have For Any Commercial Gym,  Abdominal Crunch. Seated Row. Plate Loaded Shoulder Press. Tricep Extension. Prone Leg Curl. Plate Loaded Leg Extension. Plate Loaded Lat Pulldown. Plate Loaded Leg Press. Incline Press. Extreme Row. Plate Loaded Chest Press. Plate Loaded Squat. Plate Loaded Cable Machine. Plate Loaded Row. All Made in China.
NtaiFitness plate loaded line is the most space-efficient user-friendly plate-loaded line in the industry. Equipment for exercisers looking to bridge the gap between selectorized equipment and free weights.  It accommodates users of almost any size and its superior design meets the needs of advanced users, without intimidating others. Built for Performance.
Find the best quality, precise and durable plate loaded equipment here with NTAIFITNESS which is one of the leading manufacturers and suppliers in China. We've got all of our plate loaded equipment manufactured under strict quality control and management system in our factory. Please rest assured to buy.
NtaiFItness Plate Loaded Exercise Machines is inviting to the Exerciser and Built to last, Ntaifitness is the Plate Loaded Equipment Manufacturer for Wholesale Various High-Quality Plate Loaded Products In China.
Click an option above to see gear specs, pictures, customer ratings, and more.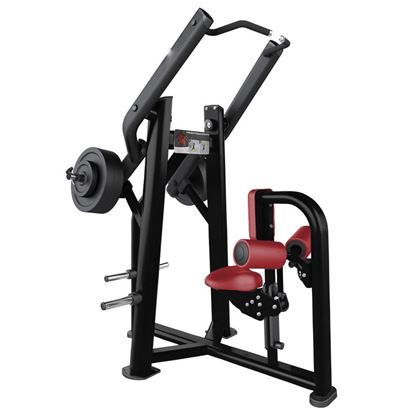 HOLYLAND-8004
Buy Front Pulldown HOLYLAND-8004 online from Ntaifitness at best prices. Browse our selection and find the right Plate Loaded Front Pulldown Machine gym equipment for your strength training facility. Call us on +86-0534-5088836, +86-0534-5088839.
aeroEX-6008
Buy Commercial Gym Equipment High-Quality Super Squats Machine with Low Price From Plate Loaded Hack Squat Fitness Equipment Manufacturers Ntaifitness, Shop Best Selling Leg Machines Online.