20 Kinds of Fitness Equipment Essential To The Gym
NTaiFitness is one of the leading gym equipment manufacturers in China. While no doubt that NTaiFitness offers commercial strength fitness equipment in China, NTaiFitness also wishes to offer a few words of advice to any gym owner who wishes to fill his gym with the best equipment. Given below are the essential fitness equipment that you must have in your gym by all means.
1. Treadmill: To ensure that your gym members are offered a wonderful warm before they test their strength and stamina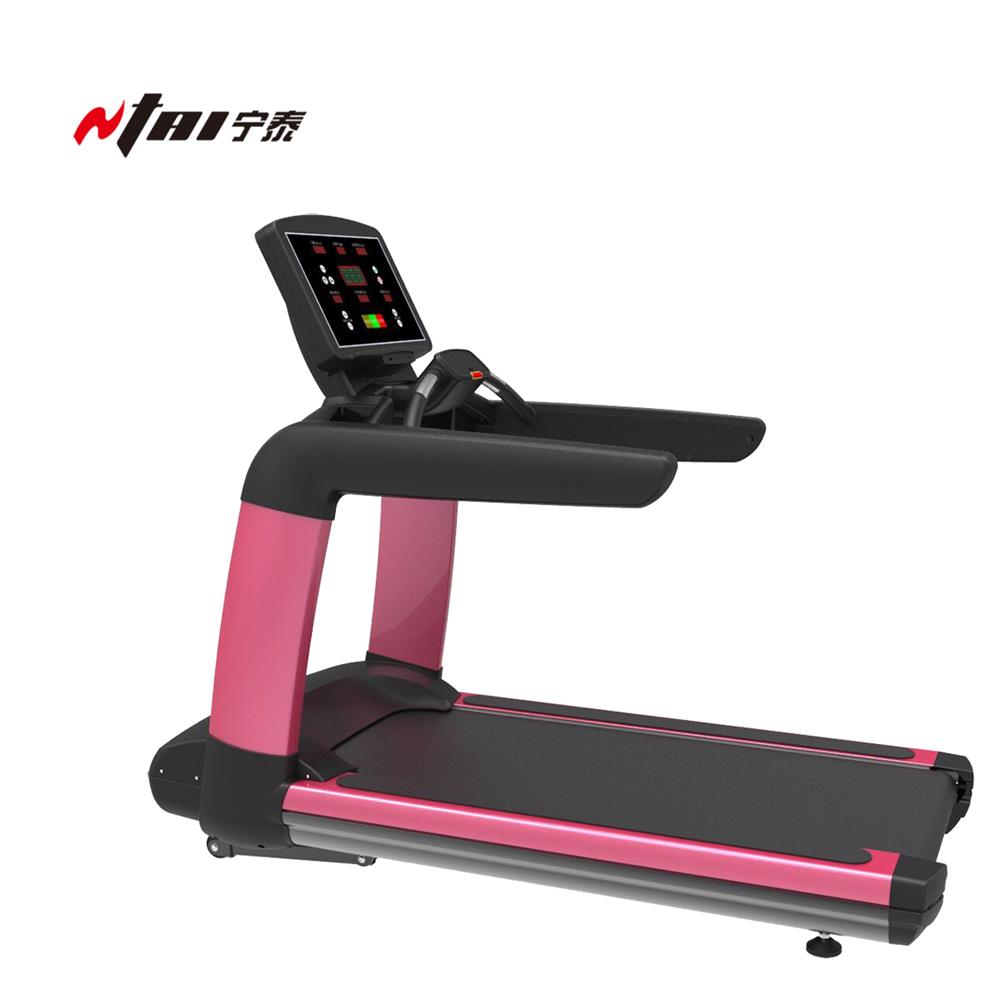 2. Bench: A simple equipment which is a must for all sorts of the chest, bicep, tricep workout, not to mention a simple piece to sit and relax.

3. Pectoral (Butterfly) Machine: The perfect equipment for not just chest but also the back.

4. Thigh Machine: To tone and strengthen the thigh muscle, the inner thigh machine must be a part of the gym.

5. Adductor: To strengthen the adductors and remove love handles.

6. Pull down Machine: It is meant to test the triceps and biceps, pushing you to a new level of strength.

7. Pull down fitness: To ensure not just arms but the whole body is maintained using this machine.

8. Bicep Curl: This is the machine you need to test your bicep strength. It will surely tell you what it can do to perfect yourself.

9. Hammer Strength: This is the perfect machine you need to challenge your chest muscle and be the best at it.

10. Calf Machine: Helps develop and shape your calf muscles.

11. Squats Machine: Squats are fun and this machine enhances the fun by testing your limits on all levels possible.

12. Shoulder Press Machine: Ideal for all kinds of shoulder workouts.

13. Seated Chest Press: In case you want to try something new for your chest muscles, try this machine and you'll see the results in no time!

14. Waist exercise machine: To ensure that your waist fat and love handles are burnt properly and give you the thrill that you deserve.

15. Leg and hack squat: Ensures that your legs from foot to quads are toned and fully developed.

16. Leg Curl: Tests your leg strength and helps your lower torso to get in the perfect shape.

17. Leg Extension: Challenges you to an upper degree where you can give your leg all the strength it needs.

18. Abdominal Bench: To strengthen your abdominal muscles and give you the 6pacs that you truly deserve.

19. Racks: They help organize all your plates in one single place.

20. Smith Machine: This muscle booster will make your muscles sore but at the end will give the result you truly hoped for.